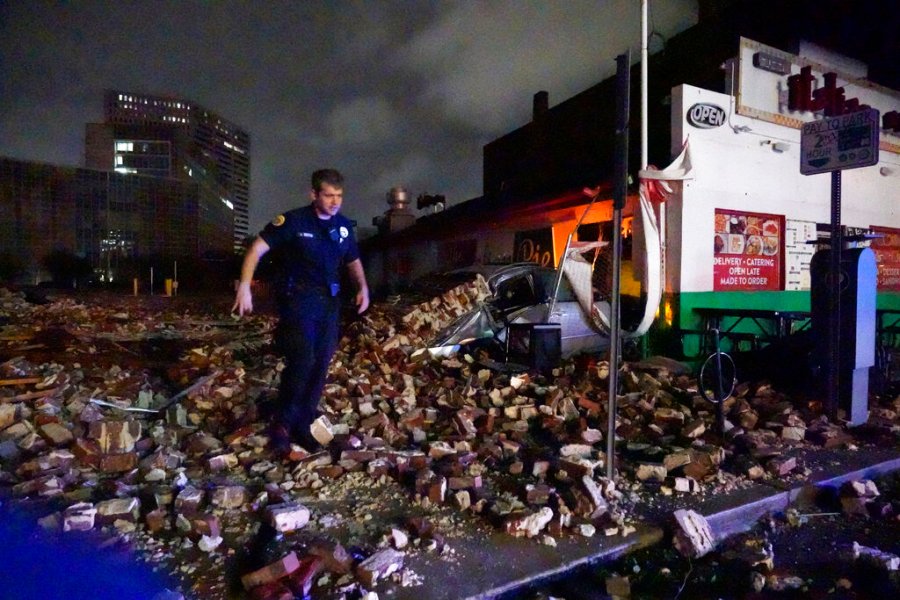 NEW ORLEANS (AP) — Hurricane Ida knocked out power to all of New Orleans and inundated coastal Louisiana communities on a deadly path through the Gulf Coast that was still unfolding Monday, promising more destruction.
The heavy rain and storm surge has already had a catastrophic impact along the southeast coast of Louisiana, and life-threatening floods along rivers was continuing well inland as torrential rain kept falling, forecast to dump as much as two feet in places as Ida's center moved over Mississippi.
Ida made landfall on the same day 16 years earlier that Hurricane Katrina ravaged Louisiana and Mississippi, and its 150 mph (230 kph) winds tied it for the fifth-strongest hurricane to ever hit the mainland. It was already blamed for on death, someone hit by a falling tree in Prairieville, outside Baton Rouge, deputies with the Ascension Parish Sheriff's Office confirmed on Sunday.
The power outage in New Orleans, meanwhile, heightened the city's vulnerability to flooding and left hundreds of thousands of people without air conditioning and refrigeration in sweltering summer heat.
The 911 system in Orleans Parish also experienced technical difficulties early Monday. Anyone needing emergency assistance was urged to go to their nearest fire station or approach their nearest officer, the New Orleans Emergency Communications Center tweeted.
Ida finally became a tropical storm again 16 hours after making landfall in Louisiana as a Category 4 hurricane. Its top sustained wind were 60 mph (97 kph) early Monday, and forecasters said it would rapidly weaken throughout the morning while still dumping torrential rain over a large area. The storm was centered about 95 miles (155 kilometers) south-southwest of Jackson, Mississippi, moving north at 8 mph (13 kmh).
As Ida made landfall Sunday, the rising ocean swamped the barrier island of Grand Isle and roofs on buildings around Port Fourchon blew off. The hurricane then churned through the far southern Louisiana wetlands, threatening the more than 2 million people living in and around New Orleans and Baton Rouge.
In Baton Rouge, 27-year-old Robert Owens watched the sky in his neighborhood light up as transformers blew up all around him.
"Never in my life have I encountered something this major," he said as giant gusts rattled his home's windows.
Significant flooding was reported late Sunday night in LaPlace, a community adjacent to Lake Pontchartrain, meteorologists in New Orleans said. Many people took to social media, pleading for boat rescues as the water rose.