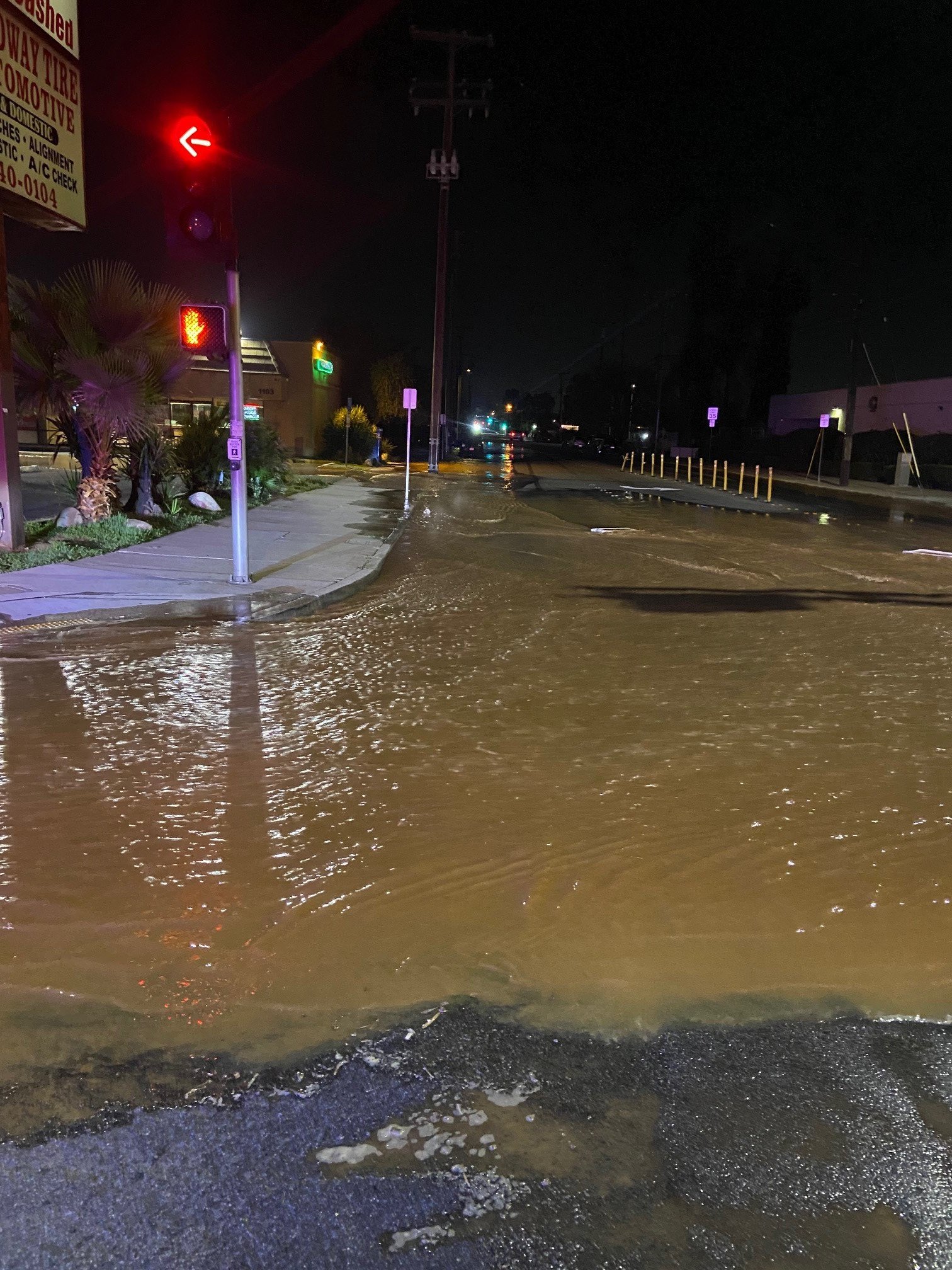 El Cajon police closed a stretch of a main roadway early Friday due to a "large water leak" that flooded the streets.
The El Cajon Police Department posted a photo of the flooding on Twitter just before 4:20 a.m., saying the water leak was in the area Broadway and N. First Street. The water could be seen coming up to the level of the sidewalk, blanketing a crosswalk near a shopping center that houses a tire and auto shop.
Police said Broadway would be closed between N. First and Oro streets "for an extended period."
Motorists were cautioned to use an alternate route.
The cause of the leak is, at this point, unknown.