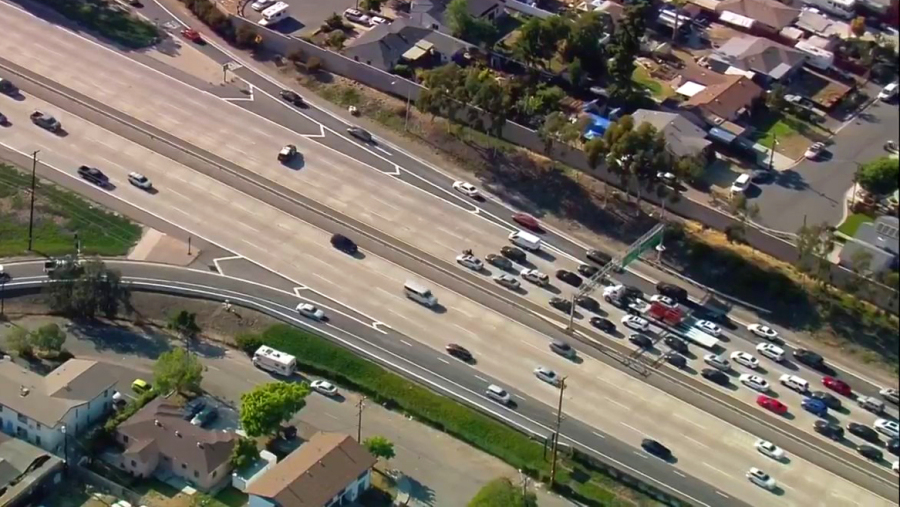 SAN DIEGO – Authorities on Tuesday afternoon shut down part of a freeway while police were investigating a shooting.
According to California Highway Patrol, officers were called about the shooting just before 4:30 p.m. No further details on the incident were provided, but CHP reported that a victim was taken to the hospital.
CHP shut down westbound SR-94 near Federal Boulevard and Massachusetts Avenue in Lemon Grove. SkyFOX footage of the freeway shows traffic was at a dead stop with numerous cars seen exiting on Massachusetts.
It is unclear how long the freeway will be closed to travelers.
Check back for updates on this developing story.