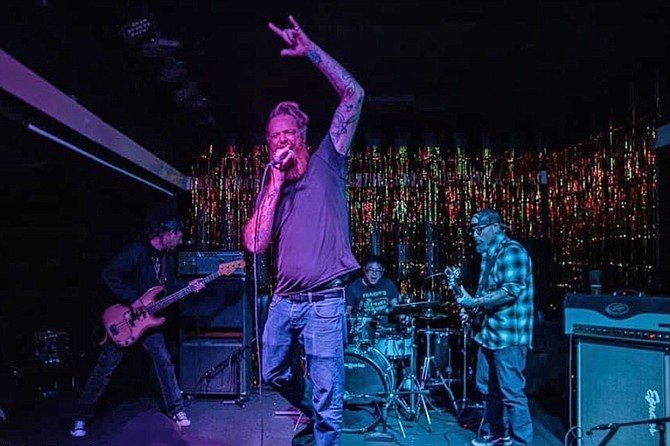 Low and Be Told
Metal-punk band Low and Be Told was founded by singer Doug Thompson (the Marsupials), bassist George Vidaurri (Uncle Joe's Big Ol' Driver), drummer Darrin Lee (Tragic Tantrum), and guitarist Frank Blackcat, who was recently replaced by Tom Lord. "Frank was moving to Portland in August 2020, and we realized that it would be a lot easier to teach Tom the songs if they were down on tape," says Thompson of why Lord doesn't appear on their debut self-titled album, released on New Year's Eve. "Dean Reis recorded and mixed the record during the pandemic lockdown. It was recorded live in two days at the end of July 2020, with minimal overdubs, and two samples. It captures a time and place with the band, with a collection of anthems designed to aid in navigating the uncertain future and coping with the resolute and unyielding before times." The 11-song album, recorded and mixed at Singing Serpent and mastered by John Cota at K Street Studios, will forgo a traditional launch. "Thorn Brewery made a second batch of Low and Be Told IPA, and we aimed to have a live show, record release party, and beer release simultaneously. We'll do that next year when they release the third batch and we drop our next record."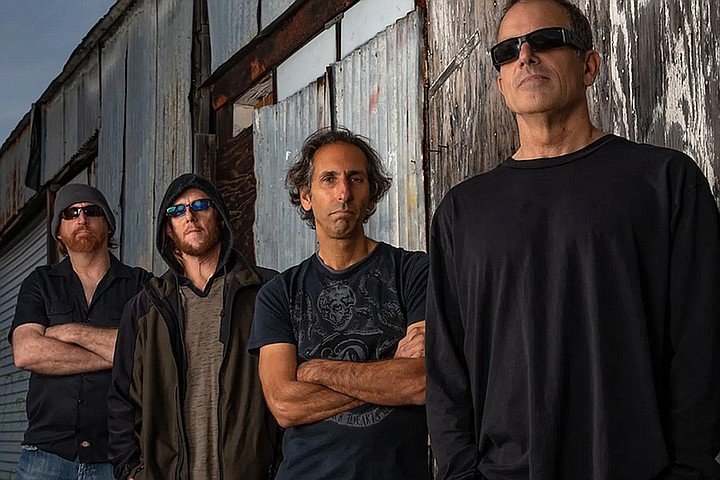 Subsurfer
After making their live debut in January 2011 at 710 Beach Club in PB, Subsurfer released their debut We Are Stars, recorded with Brian Karscig (Nervous Wreckords, Louis XIV), who also worked on their next full-length, Devil's Lounge. A followup called La La La was engineered by Steve Albini (Nirvana, the Pixies, the Breeders), but they're working with Karscig again for their upcoming fourth album, due in late summer and titled Subversive. Its first grit-pop single "Hollow" is a melodic pop-driven vocal track sporting a dance vibe within the grunged-out guitars. "We wanted to capture the darkness and uncertainty of the moment, which is something we went through at the time we recorded that album," says lead singer David Montalbano. "The inspiration really came out of the first lockdown. You can have it all and still feel down. It was a difficult time for everyone. When the bottom drops out, you aren't ready for it. I personally know people who got sick from Covid 19, but I also know four good friends who had it all and still died of drug abuse or suicide during the lockdown. Crazy times, but there has to be hope, that's all that's left." The song and several album tracks were recorded in May at Flight 19 studio in Escondido, where they also recorded Devil's Lounge. "Brian worked with me remotely from his home while we recorded the album. We set out a game plan after working on the demos before going in the studio. He checked out the studio to get a feel for where we were recording and what we could get out of it." A video for "Hollow" is streaming online, featuring guest cameos from Jimmy Ovadia and Diana Death (who provided backing vocals for the track).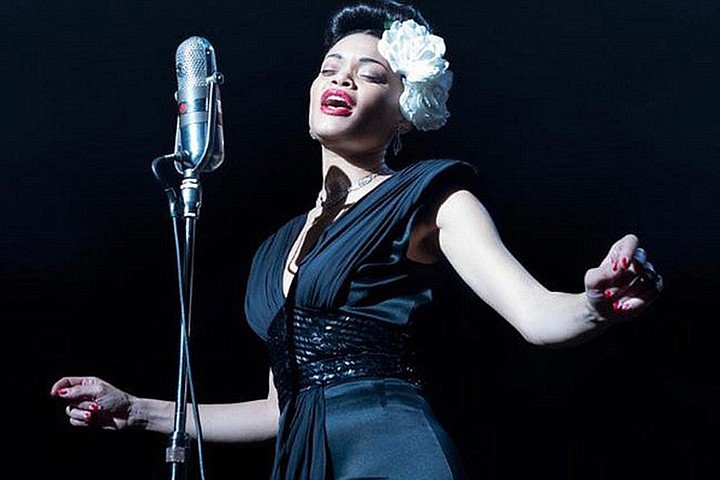 Andra Day
Vocalist Andra Day began singing at Chula Vista's First United Methodist Church and studied at the local School of Creative and Performing Arts. Her debut album Cheers to the Fall earned a Best R&B Album nomination at the 2016 Grammy Awards, where she was also up for Best R&B Performance for the song "Rise Up." Spike Lee directed her "Forever Mine" video. As a follow-up to her Covid-19 benefit single "Make Your Troubles Go Away," Day recently released a cover of Billie Holiday's "All of Me," in advance of her starring role in The United States vs. Billie Holiday, a Hulu biopic about the late singer. Another single from the film drops this week, "Tigress & Tweed," an original song co-written with Raphael Saadiq. Day's acting debut concerns the FBI's attempt to imprison Holiday on drug charges, mainly in retaliation for singing politicized songs like "Strange Fruit" and her efforts to integrate audiences. The film, directed by Lee Daniels and written by Suzan-Lori Parks, co-stars Moonlight's Trevante Rhodes. Day will will be honored February 2 at the Critics Choice Association's third annual Celebration of Black Cinema, and she was just on the cover of Time magazine, which cites the film on its list of Most Anticipated Movies of 2021. She's also mentioned in Variety magazine's 2021 Oscars predictions as a solid bet for Best Actress.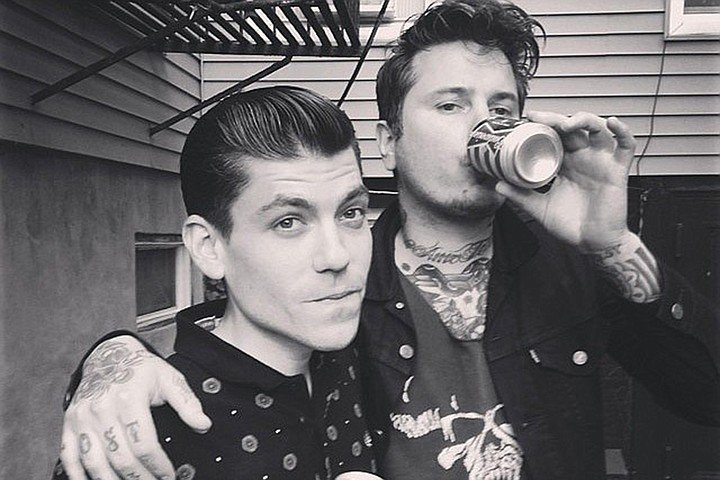 Lowlands
Founded in 2014, Lowlands plays slow, dark, minimalist ghost-punk rock. The band features local player Tommy Garcia (Mrs. Magician, Northern Towns, Drug Wars) alongside NYC-based singer Gabriel Spatuzzi, originally backed by drummer Jon Greene. Citing influences such as soundtrack composer Ennio Morricone, as well as gloomy alt-rockers like Nick Cave, Joy Division, and the Cure, they made their recorded debut in 2015 with singles such as "Annabella" b/w "Drown" and "Velvet Boots" b/w "Long Black Hair." Their album Lovers Blessings was released in 2016 via Thrill Me Records, before they embarked on their first national tour with True Widow. A white vinyl edition was released, limited to only 250 copies, after which the band went into low profile mode all the way up until their April 2019 track "The Fall," which – though only three minutes long – was cheekily marketed as a "Single-track album." Currently a duo of just Garcia and Spatuzzi, Lowlands just dropped a new single, "Manifesto" b/w "U.S.A."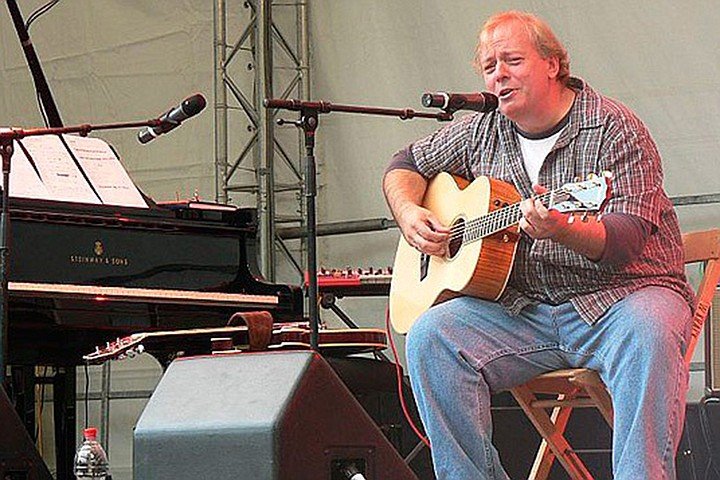 Mike Keneally
Asked to describe his music, former Frank Zappa guitarist Mike Keneally says "It's essentially rock, with equal emphasis on improvisation and strictly composed things. There's a lot of guitar in it. I'm mainly known as a guitarist, although keyboard was my first instrument, and I play a lot of different instruments on my recordings. Dynamically, melodically, rhythmically, and lyrically, it's real diverse and eclectic. I love a lot of different musical styles, and it all gets mashed in." Keneally has released over a dozen albums of original music since 1992 and has shared the stage with Screamin' Jay Hawkins, Robert Fripp, Negativland, Wayne Kramer, Solomon Burke, Sting, the Persuasions, and the Loud Family, as well as playing keys in Joe Satriani's group. Keneally launched a new band and self-titled album last year with Scott Schorr (Marco Minnemann), MFTJ, full of instrumental prog flavored with art-rock, hip-hop, hard rock, and psychedelia, with guest player Tony Levin (King Crimson, Peter Gabriel). A sophomore MFTJ album was just released, My Mom's Getting a Horse.