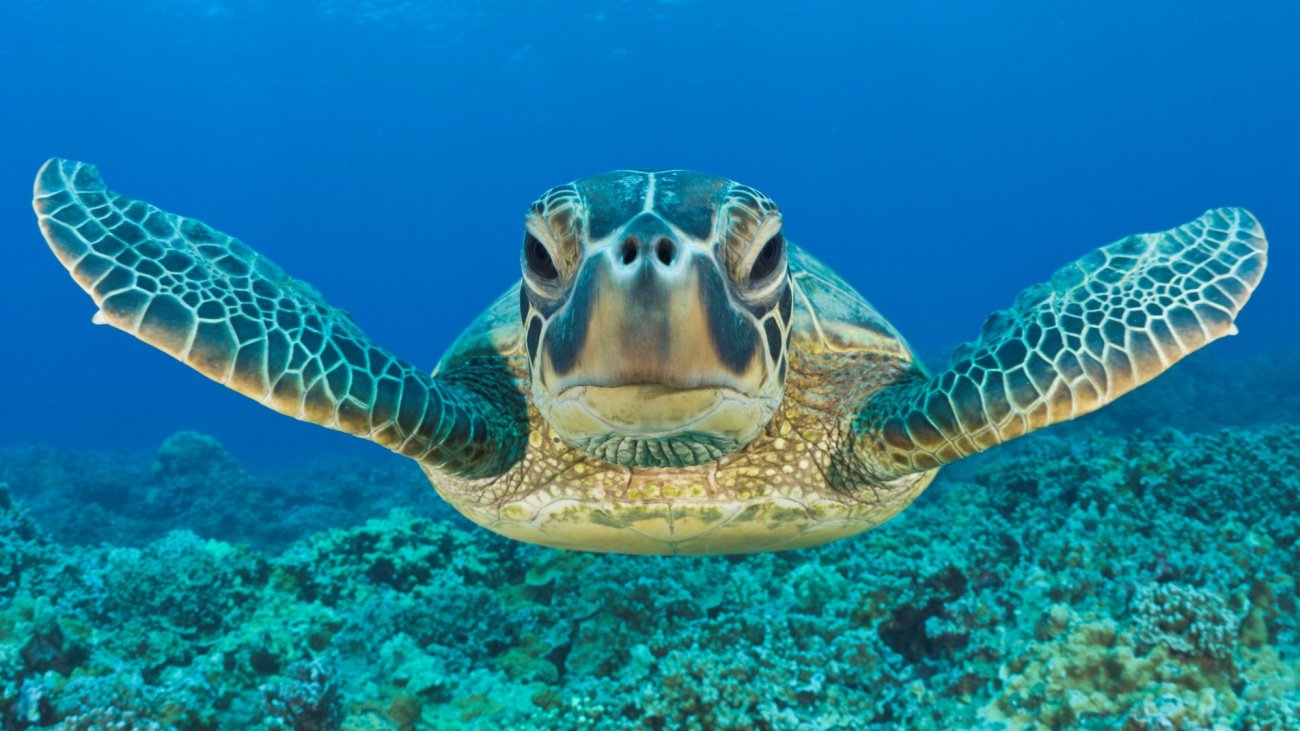 There's always something fun to do in America's Finest City. Now that San Diego County has fully reopened, we're bringing back The Scene's Weekend Events guide. Enjoy!
What to Know
Our Weekend Events guide will publish every Friday on The Scene section of on NBC7.com
Like our mission always, our guide will span the county — north, south, east and west — to bring you fun, fresh, and affordable things to do in San Diego
Follow @TheSceneSD on Twitter or here for the latest stories on things to do around San Diego
Saturday, June 19
Art Alive at The San Diego Museum of Art 10 10 a.m. to 7 p.m. (10 a.m. to 6 p.m. on June 20), Balboa Park Lavish flowers are a popular theme in paintings, but it isn't often that the petals and stems "pop off" the canvas and serve as colorful, real-life complements to an artwork. But at "Art Alive," which is celebrating "40 Years of Art & Florals" at the San Diego Museum of Art, almost 100 bouquets, all incredibly elaborate and all created by top-notch flower designers, draw imaginative inspiration from the paintings they sit near. Timed tickets to "Art Alive" are blooming on this page; they're $25 each, for just the exhibition, which is the museum's biggest annual fundraiser.
San Diego County Fair Several arrival slots available, beginning at 11 a.m., Del Mar Fairgrounds If the notion of fashioning floral masterpieces tempts you, be cheered, for the San Diego County Fair is giving guests the opportunity to create their own centerpieces, each and every day of the multi-day spectacular. In fact, the Home•Grown•Fun Demonstrations area, which gives fair goers opportunities to get super-crafty, takes its name from the theme of the 2021 fair (you guessed it, it's "Home•Grown•Fun"). You'll want to book your arrival time before making for the midway-cool merriment, which will twinkle/oink/twirl/swirl/neigh through July 4. Admission is $10 for guests ages 6 and older, while parking is $12. Kids 5 and younger? Their entry is free.
The San Diego County Fair opens on June 11 for its scaled-down, pandemic-era season — but with all the traditions that make it a special local event. NBC 7's Audra Stafford reports on the "Homegrown Fun."
Juneteenth Wellness Festival 10 a.m. to 8 p.m., InterContinental San Diego, Downtown Seeking come-together ways to commemorate the 156th year of this annual observance, which marks the end of slavery in the United States? A celebration, devoted to supporting Black-owned businesses, enjoying art, moving to music, and embracing community joy will take place at Lane Field Park, which is found adjacent to the InterContinental. Yoga, fitness, and wellness are three of the uplifting themes of the uplifting occasion, so stop by in your workout togs and join a strength-training session or a meditation class. "Serenity & Sound Waves" is another intriguing offering. Tickets prices vary, running from free to $69; find more information now.
Wine and Paint 6 p.m. to 8 p.m., Emerald C Gallery, Coronado Perhaps your sweet Pop held onto every finger-painted picture you made back in elementary school, including all of the smiling suns, happy cats, and collages covered in glittered Popsicle sticks. But if he didn't, and you'd love to gift him with something you made this Father's Day, this could be the heartstrings-tugging ticket: A Father's Day Eve painting session, with vino to sip. You'll receive a canvas, and the supplies you need, with your $45 admission (oh yes, and that lovely libation, too). And while you don't have to paint a picture for Dad, you might consider the idea. Or better yet? Invite Dad along for the wind-down, make-art-happen happening.
Moonlight Cinema at One Paseo 7 p.m. to 9 p.m., North County Perhaps your tots have been standing at the edge of a new frontier, gazing outward, looking for fresh adventure, much in the way Moana, the brave and true-hearted Disney icon of the ocean, stood at the shore seeking her future. There is a way to get out, as a family, on a film-fun adventure. For One Paseo's Moonlight Cinema series is all about fab flicks for all ages, presented outside, without an admission price. That's right: The "Moana" screening on June 19 is free to attend, there are restaurants nearby (and Harland Brewing, too, if an IPA might hit the spot, parents), and you can bring blankets and low chairs. As Maui might say, "you're welcome."
Sunday, June 20 (Happy Father's Day!)
San Diego Model Railroad Museum 11 a.m. to 4 p.m., Balboa Park Whether your Dad is devoted to all sorts of beautiful and bespoke locomotives, the tiny trains that power along petite tracks, or you're seeking a family outing for Father's Day, one that has plenty of stop-and-watch moments, you may want to choo-choose to make this Balboa Park treasure part of your plans. A number of railroad clubs and associations have put together enchanting exhibits, including one that takes viewers to the Tehachapi Pass (cheers to the La Mesa Model Railroad Club for this way-cool display). An adult ticket is $12.50, while kids run from $6-$8, depending on their age. Senior visitors will pay $9, and members of the military $8. All aboard!
Museum of Making Music 10 a.m. to 5 p.m., Carlsbad The perfect song? It often has a moment of surprise or excitement as the notes rev up and the guitars start to jam. In that spirit, a place that's all about inventing inventive ditties can also deliver on that excitement and perfect timing. Look to this instrument-packed treasure, which is marked its 20th anniversary in 2020. The aural-focused institution underwent a full-scale renovation during the pandemic, and its grand reopening happened just ahead of Father's Day, on June 15. Which means if your #1 guy is super-big into music, an afternoon spent at the museum could be as sweet as throwing a favorite record on the hi-fi. General admission is $15, while seniors, students, and military members may enter for ten dollars.
Inez Grant Parker Memorial Rose Garden Open all day; Balboa Park How to best shine a scent-filled, petal-perfect spotlight on National Rose Month, which is, oh joy, June? You can fill your home with all sorts of exquisite specimens, the sort of big-headed blossoms that fill the air with floral fragrance. Or you can go to a lovely location that absolutely brims with blooms. And if that place doesn't charge admission? Oh, that is so very, very sweet. This celebrated Balboa Park destination boasts "approximately 1,600 roses representing "130 varieties." So even if you're a petal pro, you may see a new-to-you rose. Peak bloom happened a little earlier in the spring, but count on experiencing plenty of prettiness from this picturesque, 3-acre area.
The ionic carousel reopened Saturday for the first time since the pandemic started. NBC 7's Omari Fleming has more.
See Sea Turtles at Birch Aquarium at Scripps 9 a.m. to 5 p.m. La Jolla No worries if you didn't bake a cake for National Sea Turtle Day, which happened earlier this week on June 16. After all, sea turtles are critters on the go, and they don't need us to throw them a full-on bash. But what we landlubbers can do? We can take a deep dive into ocean education, and learn more about these shell-rocking superstars and how humans can help them to thrive. And, indeed, what role we play with all oceanic animals. If you're seeking out new exhibits at this UC San Diego gem, flap your fins in the direction of "Seadragons & Seahorses," which shines an informative light on these minute and mighty beasties. An adult ticket to the aquarium is $19.50, seniors are $16.50, while kids under 17 can enter for $15.
Live Music at Seaport Village 1 p.m. to 4 p.m., Downtown June 20? It's the longest day of the year, the summer solstice, which means we're looking to commune with a bounty of sunbeams, a few briny breezes, and the sort of alfresco experience that says the easiest of seasons has officially arrived. In San Diego, this sunshiny seasonal connection can be done, well, just about everywhere, but if you'd like a live soundtrack to your entry to summer, best make for the Carousel District at Seaport Village, where guitarist Jon Hasz will be strumming, singing, and summoning those feel-good vibes throughout much of the afternoon. Sunshine is free, and so are these open-air'd tunes, so stop by for an hour or three.
San Diego Summer Fun: Get Info on Museums, Theme Parks, More