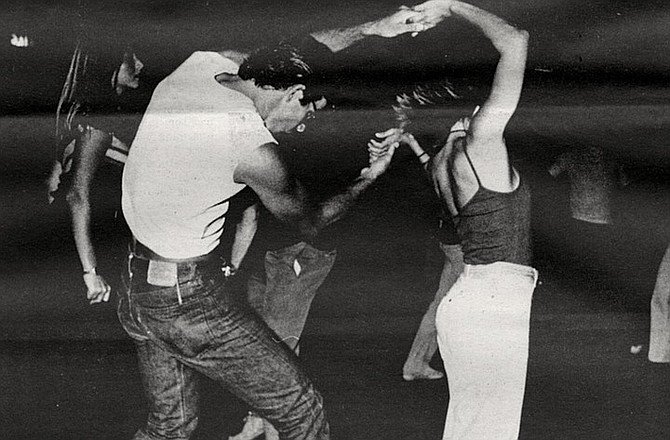 The first local punk show was the Dils from Oceanside at the Adams Theater. "The majority of the people didn't know exactly what it was all about. They were wearing ripped clothes with safety pins in them and thinking it was punk."
By Jeff Spurrier, Aug. 3, 1978 | Read full article
The Zeros, in typically unpretentious fashion, have assumed the empty throne as San Diego's best New Wave band, and they show little sign of wanting to leave. "Javier does a lot to encourage the bands in L.A. to come down here and play. That helps a lot," according to Griswold. "He tells them about bands down here and why he likes them. It's not like he's ashamed to be from San Diego."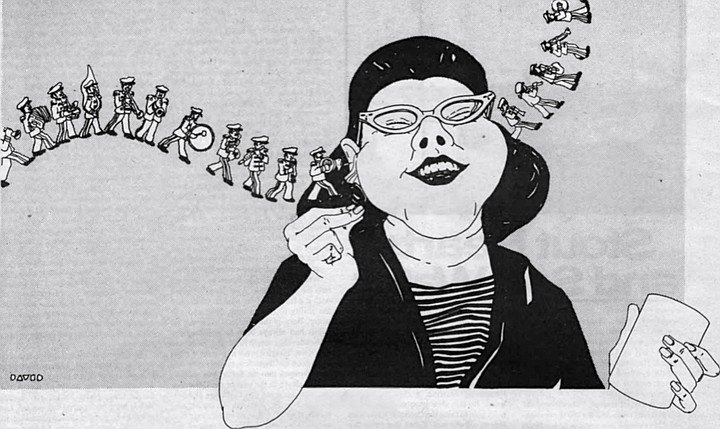 "I don't believe there's a financial institution in San Diego that we don't serve in at least one loca­tion."
A customer buys the basic Muzak service, which costs thirty-five dollars a month. If the customer has a sound system, Muzak installers set up an antenna and a pre-set tuner. Any addi­ tional equipment needed, such as an amplifier or extra speakers, may be leased or purchased from Muzak. Through the use of FM radio side-channels — a signal is broadcast from a central transmitter (the transmitter serving San Diego County is in Mexico, at XHIS-FM, a 50,000-watt station)
By Bill Owens, Apr. 12, 1979 | Read full article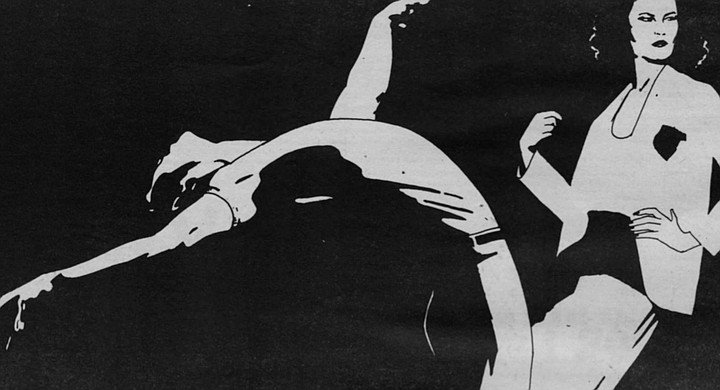 "The Sixties were solitary, so solipsistic, so narcissistic: look at the way people danced! Disco is just as exhibitionist, but you create it with another person on the dance floor."
Disco in the Seventies is in revolt against rock in the Sixties. It is the antithesis of the "natural" look, the real feelings, the seriousness, the confessions, the struggles, the sincerity, pretensions, and pain of the last generation. Disco is "unreal," artificial, and exaggerated. It affirms the fantasies, fashions, gossip, frivolity, and fun of an evasive era. The Sixties were braless, lumpy, heavy, rough, and romantic; disco is stylish, sleek, smooth, contrived, and controlled.
By Andrew Kopkind, Aug. 16, 1979 | Read full article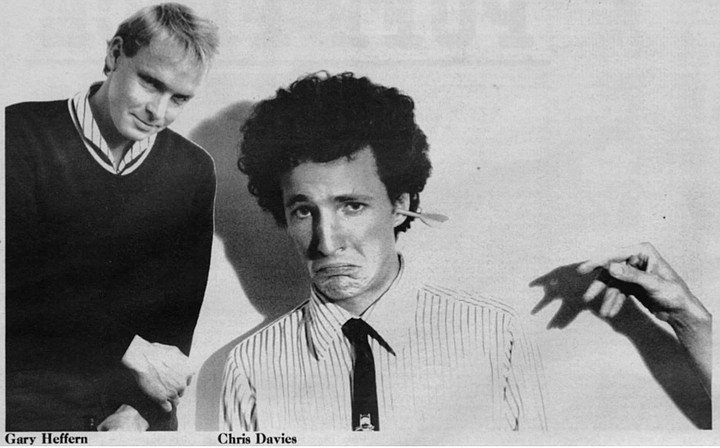 The Wong Wars in L.A. – Esther Wong, co-owner of Madame Wong's, has filed a lawsuit against the Hong Kong Cafe, claiming that her competition has engaged in false advertising.
The Hong Kong Cafe is generally more raunchy. The club has no age limit (thus lots of young kids, some of whom are overzealous in their punk fervor); the bands, like The Penetrators, are not so well-known as those playing Wong's; and unlike Wong's, there is dancing at the Hong Kong (shoving is a more accurate description). Recently, the two clubs have been involved in a spat that has come to be known as the Wong Wars.
By Steve Esmedina, Oct. 18, 1979 | Read full article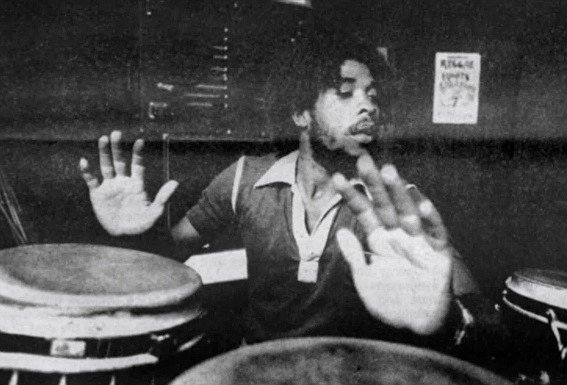 Rodney Heaven. "Moses" Wright and Rodney "Power House" Heaven are high-stepping on opposite sides of the room and chanting over the music: "Midnight show-ah Every how-ah/From the control tow-ah."
Allard moved to Rainer's, on Broadway in downtown San Diego, and before long he created a store within the store. Mr. Ratncr had a policy of benign neglect toward Allard's record-ordering policy, and before long the reggae stock began to grow. By the time he quit (two months ago), twenty-five percent of the store's record sales was reggae. This was without benefit of advertising — word of mouth was the only means of finding that secret treasure horde of records.
By Allen Adler, Aug 31, 1978 | Read full article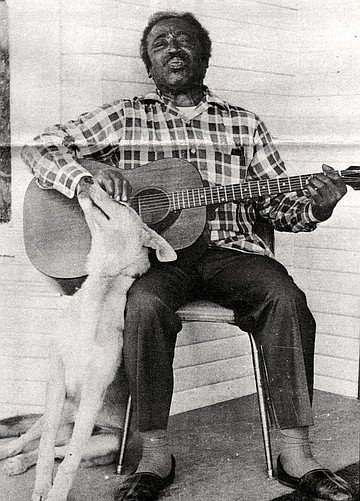 Tom Shaw: "He walked six or seven steps, said, 'Wolf, you done killed me,' then he turned, walked three more steps, said 'Wolf, you done killed me' and he fell down and bled to death."
Shaw is thoughtful for a few moments, then: "You know, I was sayin' to Lou Curtiss the other day, 'How long does it take for a man like me to be made famous?' And he said to me, 'You are famous, you're cuttin' records, you're in Downbeat, you're in all the music magazines.' And I said. 'You mean that's bein' famous?' He says, 'Yeah'. So 1 says to him, 'Well, I gotta get a lot more famous than that.'"
By Connie Bruck, June 28, 1973 | Read full article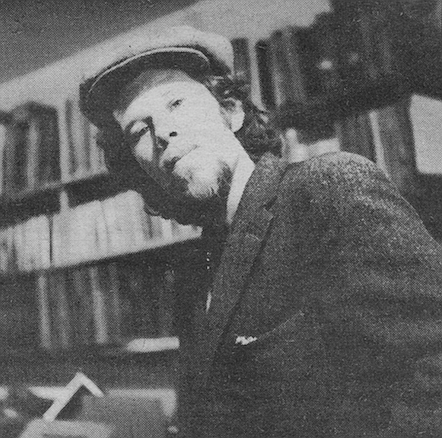 "At the Heritage in Mission Beach, I was coming down and hootin'. I started with Bobby Dylan songs. Was singing a lot like that, but I wasn't writing anything."
The first album I ever bought was "Papa's Got A Brand New Bag." I was going to Farrell Jr. High and James Brown was my idol. But the first real songwriters I came into first-hand contact with were around San Diego. All local people at the Heritage and the Candy Company and the Back Door and eventually Jack Tempchin, Ray Bierl, and Ted Staak (credited by Lou Curtiss as being San Diego's first folk songwriter).
By Lou Curtiss and Stephen Swain, July 18, 1974 | Read full article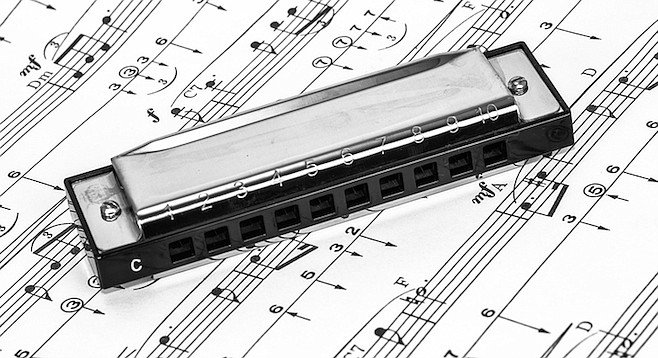 You are scratching your head, and gelling ready to wad your Reader into a ball and throw it in the wastepaper basket. I'd suggest you relegate yourself to blind faith.
I suggest you clench It between your teeth and breathe through It with your face and lips relaxed. Make sure that you are Inhaling and exhaling through hole one through four. We have unfortunate associations of dentist offices and brass knuckles whenever we put cold steel in our mouths so as a beginner you should give yourself a couple of days grace period before you actually try to do any thing fancy with it.
By John Gindick, Dec. 11, 1975 | Read full article