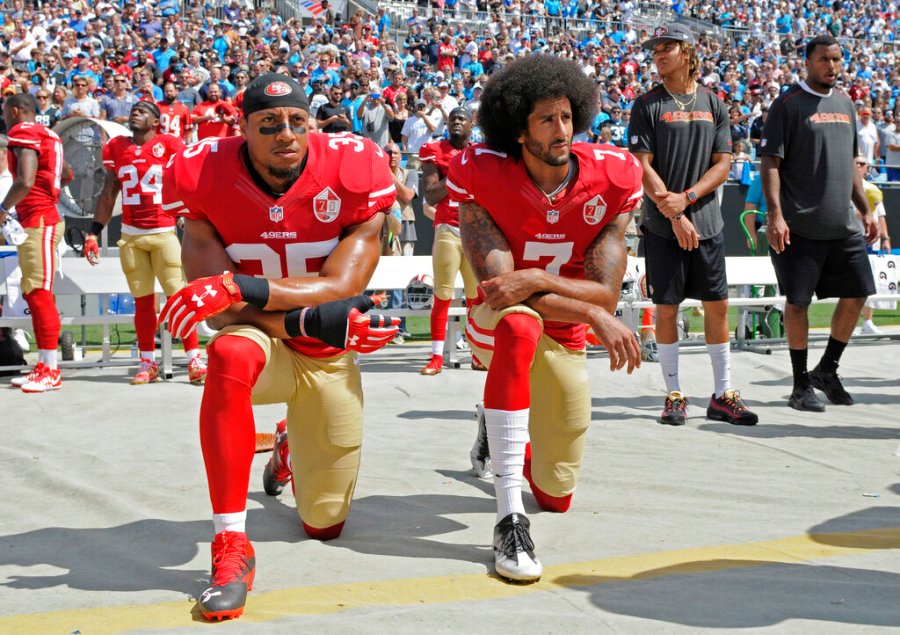 TAMPA, Fla. (AP) — Commissioner Roger Goodell says former quarterback Colin Kaepernick deserves recognition and appreciation for bringing up issues of social justice and racism.
Goodell made the comments at his annual Super Bowl news conference Thursday.
Kaepernick highlighted those issues in the 2016 season when he kneeled during the national anthem to protest racism and police brutality.
Goodell publicly apologized to Kaepernick last year for the league not listening to him enough and taking is concerns more seriously. Kaepernick has been unable to get a contract with any other team after being let go by the San Francisco 49ers following the 2016 season.
Goodell says the owners and league have worked with players to identify issues in their communities and says he is pleased with the commitment from the players and support from the owners.