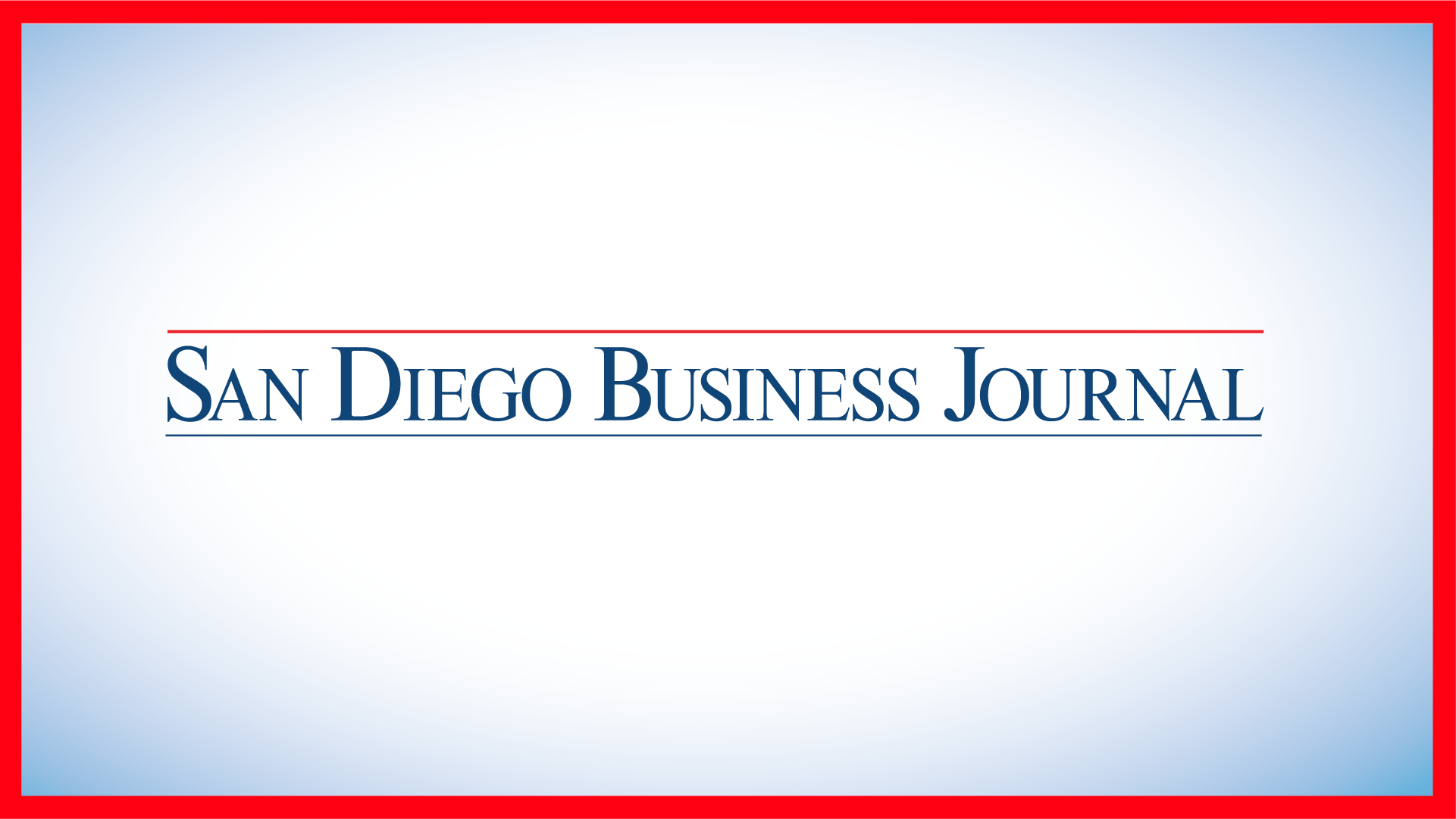 Northrop Grumman Corp. (NYSE: NOC) stood up a new division in San Diego this year, with a focus on advanced military radio communications.
The Networked Information Solutions Division, established in February, positions the big Virginia-based corporation to better help the U.S. military achieve a goal it calls JADC2, said local Northrop Grumman executive Ian Reynolds.
The initials stand for Joint All Domain Command and Control. The U.S. military's goal with JADC2 is to connect any sensor with any shooter, no matter if it is Air Force, Army, Marine Corps,  Navy or Space Force.
"We hear a lot about integrating any sensor with any shooter across all domains," said Northrop Grumman executive Jenna Paukstis. "We're enabling that integration by brining innovative capabilities and accelerated timelines."
The corporation's advanced radio system work takes place at two Northrop Grumman campuses: Rancho Carmel, near Rancho Bernardo in inland North County, and Spectrum Center in Kearny Mesa.
The work builds on a 60-year heritage of designing, developing and delivering end-to-end advanced networking capabilities for U.S. and allied forces in San Diego.
Merging Capabilities
The Networked Information Solutions Division will meld cyber-secure communications, networking, advanced processing, information assurance and other disruptive technologies. "We're bringing these mission system capabilities together in really purposeful way," said Paukstis, who is vice president at the communication solutions business unit.
The goal is to provide a decisive advantage over what the military calls its near peer threat, meaning countries such as China and Russia. A second goal is to make an "internet of military things" a reality, Paukstis said. That is the battlefield equivalent of the internet of things, a set of objects capable of remote control, and able to use the internet to report on conditions around themselves.
Artificial intelligence, machine learning and fifth-generation (5G) radio technology are also part of the equation. 5G, which is now being adopted in civilian telecommunications, can send and receive data much faster than previous technology. San Diego-based Qualcomm Inc. (Nasdaq: QCOM) has played a very big role in developing and commercializing 5G.
The Data Tanker
One foundation for the new division is a decades-long effort in creating software-defined radio. Northrop Grumman makes communications, navigation and identification systems for advanced F-22 and F-35 fighter jets, which trade such information in a very secure manner.
Recently, the corporation has enabled Air Force tanker aircraft — specifically KC-135s and KC-46 models — serve as radio communications hubs. The "data tanker" system is at work in three theaters of operation today and has flown more than 72,000 combat hours, said Reynolds. The tanker planes act as high-capacity radio relays, extending the coverage of such common military radios as Link-16 models. Northrop Grumman provides the gateway systems and secure processing capabilities for the data tankers.
A second radio-relay technology is BACN, Battlefield Airborne Communications Node, which has flown more than 200,000 combat hours.
Faster Communication
Reynolds said Northrop Grumman is working with network technology that can transport information 300 times faster than it is transported today. He used the analogy of data traveling through a pipe, like water.
"The size of that pipe is just going to be so necessary as the amount of data shared in that JADC2 environment grows and grows," said Reynolds, who is director of the Network Solutions business unit.
Northrop Grumman has roughly 6,000 employees in the San Diego region. Many work in its Aeronautical Systems unit, which oversees unmanned aircraft such as the U.S. Air Force's Global Hawk and the U.S. Navy's Fire Scout.
The Navy is coordinating an effort related to JADC2, called Project Overmatch, out of the Old Town office of Rear. Adm. Douglas Small, commander of NAVWAR, the Naval Information Warfare Systems Command.
Northrop Grumman Corp.
FOUNDED: 1994
CEO: Kathy Warden
HEADQUARTERS: Falls Church, Virginia
BUSINESS: Defense contractor
REVENUE: $36.8 billion in 2020, $33.8 billion in 2019
NET INCOME: $3.2 billion in 2020, $2.2 billion in 2019
STOCK: NOC on the New York Stock Exchange
EMPLOYEES: Approximately 6,000 in San Diego
WEBSITE: www.northropgrumman.com
NOTABLE: Northrop Grumman acquired its Rancho Carmel operation when it bought TRW in 2002.
CONTACT: (858) 618-4100