INTEREST NOW ABOVE PRE-COVID-19 LEVELS
Wednesday, August 4, 2021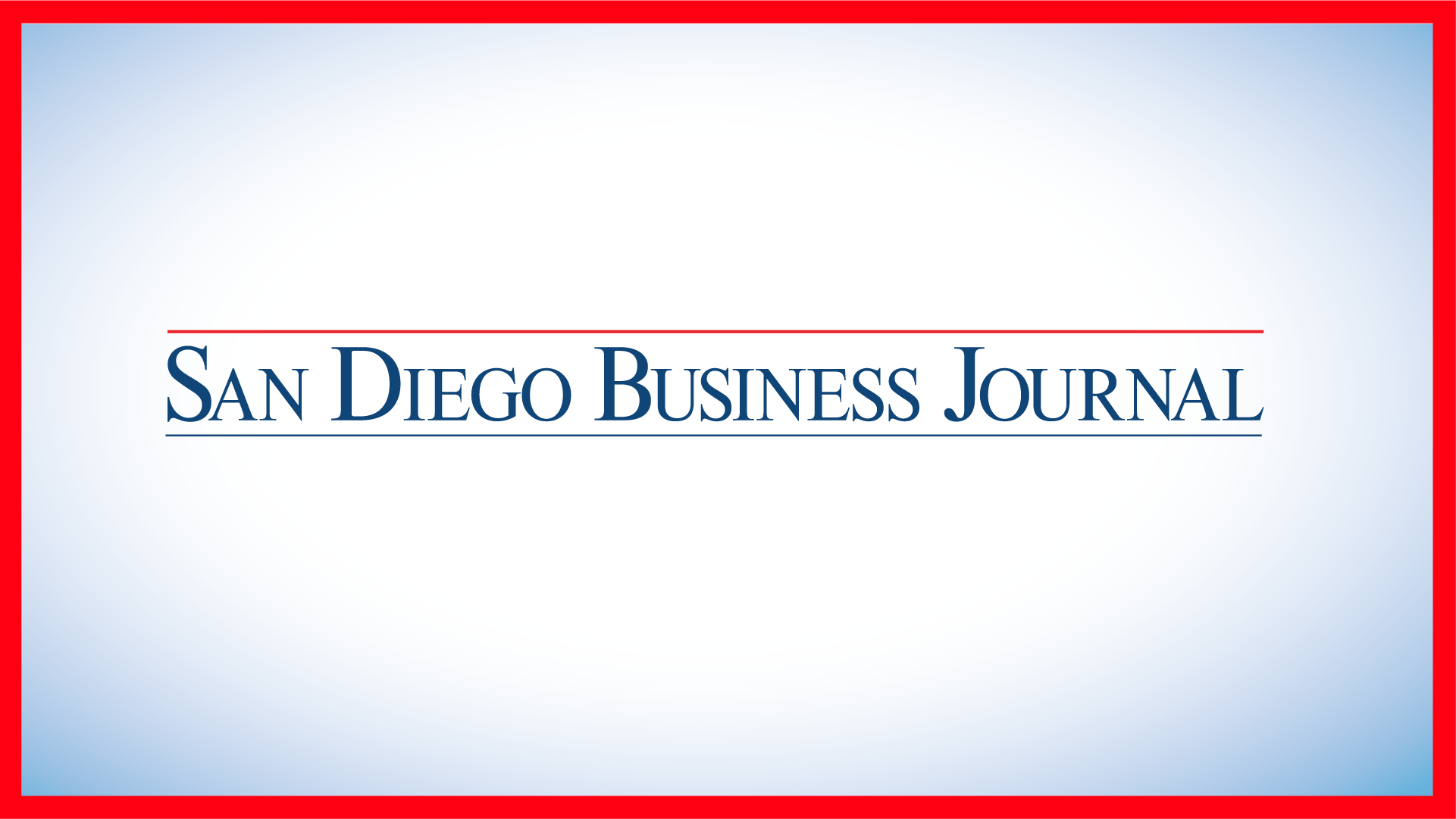 San Diego's office market is starting to show signs of a strong recovery to come after struggling through the COVID-19 pandemic.

Among the hopeful signs, the commercial real estate firm Newmark reported that investors "came roaring back in the second quarter after a year of diminished sales."
Newmark reported that commercial real estate sales for the second quarter reached $1.2 billion, "the second highest quarterly volume in San Diego's history and greater than the sales volume of the four preceding quarters combined."

Among the hopeful signs cited by Newmark was that leasing activity has started to pick up in downtown San Diego despite a vacancy rate that rose to 23.4%.

Examples cited by Newmark incljuded ClickUp's lease of two full floors at Diamond View tower totaling 36,556 square feet.

Adding to the optimistic outlook was the $420 million June acquisition of four downtown office buildings by Regent Properties.

"Downtown also continues to be a target for development, including owners looking to expand their footprints in the submarket," Newmark reported.

Interest at Pre-COVID levels

In the suburban market, a pair of Sorrento Mesa office towers in late July sold for $146 million to Prime US REIT of Singapore. The buildings were 98% leased at the time of sale.

"We're seeing increasing demand," said Tim Olson, senior managing director and market lead of the commercial real estate brokerage JLL.

Olson said the number of companies taking tours of space that's on the market has reached "levels that are greater than or on a par with pre-COVID levels."

Record space demands from life science companies also is eating up general office space.

"That's causing the displacement of certain office tenants as there are fewer options as office buildings are being converted," Olson said. "The continued growth of big tech in San Diego also is having a positive impact on the overall office dynamic."

Strong Finish

As companies work to bring workers back to the office, many are looking for top level space as an incentive.

"That all points to what we call a flight to quality. They want to be in the nicest space," Olson said. "We're seeing a lot of leasing activity focused on the higher quality, Class A buildings."

Olson predicted a strong end to the year for the office market.

"People are going to have a summer filled with travel and other things. When kids get back to school, we're going to see a flurry of leasing activity," Olson said. "You're going to see a resurgence, back into the office. We're experiencing that with our office as well."

The commercial real estate brokerage Cushman & Wakefield projected that the demand for office space countywide would be "robust" at 5.6 million square feet over the next 24 months.

While many companies put their plans on hold during the COVID-19 pandemic, "a majority have reactivated their requirements or begun exploring the market," Cushman & Wakefield reported. The firm reported that of the 3.6 million square feet of office space under construction,  28.4% was leased in advance of completion.