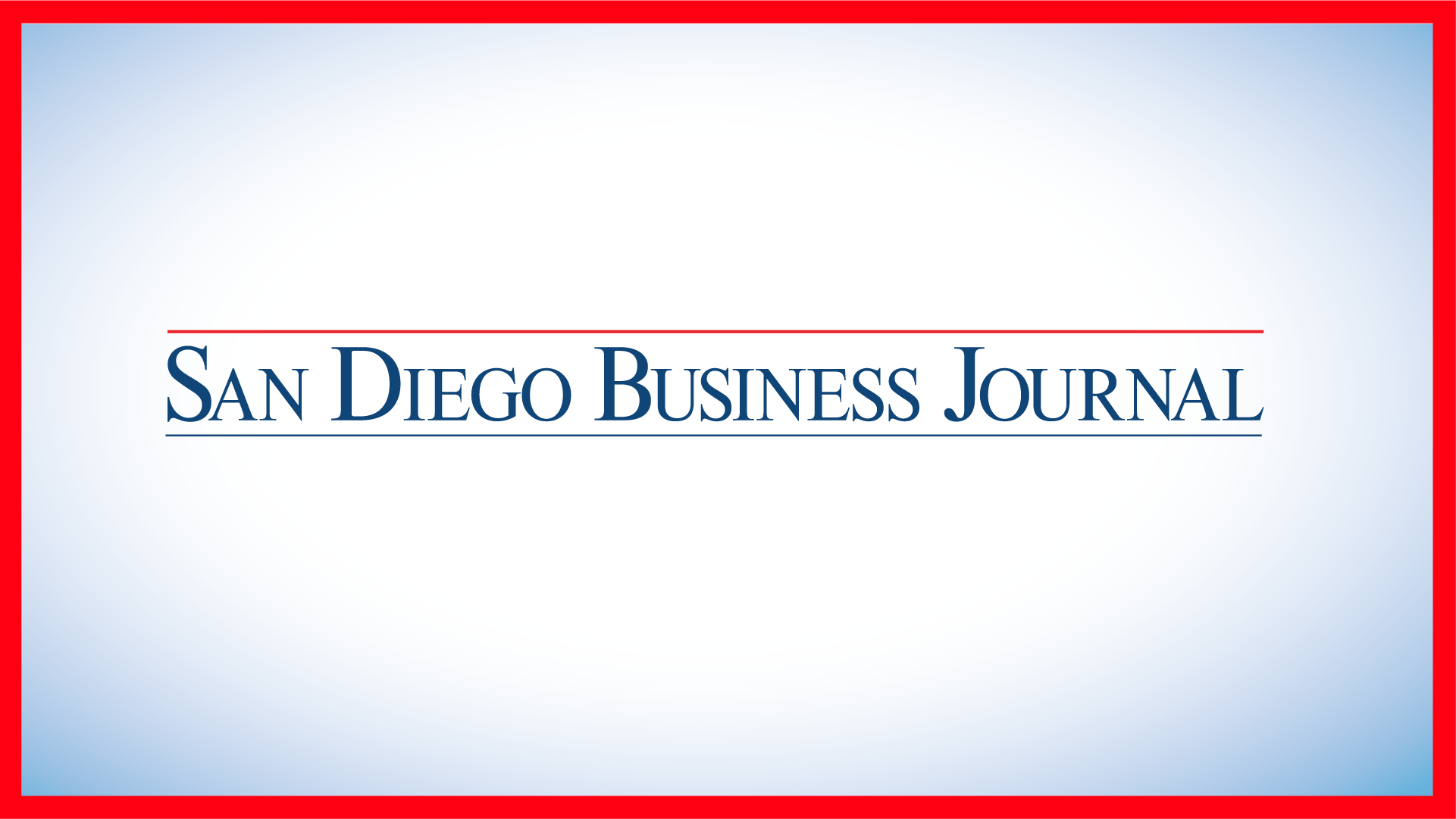 Space Micro Inc., the business in Carmel Mountain Ranch that makes radiation hardened electronics for spacecraft, announced that its board has promoted David Czajkowski to CEO. David Strobel, who formerly held the CEO's job, has taken the position of executive chair.
"Dave and I have had great success over the years and I look forward to working together in our new roles for many more," Czajkowski said.
The move comes as Space Micro prepares for a sale by the end of the year.
"This is a good year to do it," Strobel said in a June 29 interview. "We've been planning an exit, a liquidity event. This is a very good year for a liquidity event."
He did not identify a specific buyer, but said that both strategic or a private equity buyers existed.
The space market is "white hot," Strobel said, with capital flowing into a new generation of space companies. Among the larger enterprises are Jeff Bezos' Blue Origin, Elon Musk's SpaceX and Richard Branson's Virgin Orbit.
"Space is exciting and sexy again," Strobel said.
Space Micro hopes to be counted among the new generation of space companies, Strobel said, going on to say that a younger CEO adds to the company's value.
2x in Two Years

Space Micro had $21 million in revenue last year, up from $14 million in 2019. It is on track for $28 million this year, Strobel said. Customers include Blue Origin as well as NASA, which will use Space Micro electronics for its upcoming Artemis moon missions. Space Micro is also building radios for the XL-1 Lunar Lander being built by Masten Space Systems, located in the Mojave Desert.
Space Micro also has an export business.
The business hired throughout the COVID-19 pandemic and has 101 employees. It plans to bring seven more aboard during the week of July 5.
Strobel has been CEO for the 19-year life of the company. Czajkowski was previously chief operating officer. He and Strobel are the business' co-founders and previously worked together at two other companies.
The transition, effective June 1, has long been in the planning stages, Strobel said. "He deserves the CEO position," he said of his longtime partner.
Employee Owned

Space Micro has 90 shareholders. It is employee owned, following Strobel and Czajkowski's early work with the late J. Robert Beyster at Science Applications International Corp. Beyster was an enthusiastic supporter of employee ownership.
Direct ownership can be an incentive for employees to work harder. Such a structure, however, can be difficult for employee owners who want to take their shares and put them into another investment vehicle. A sale of the company provides needed liquidity.
"An exit will be very good for those investing time and money in company," Strobel said.
"We have assembled an exemplary team and accomplished extraordinary work that will continue to play a crucial role on satellites, lunar missions and deep space exploration," Czajkowski said. "We are well-poised for growth in this next era in space."
Space Micro has yet to name a COO to succeed Czajkowski.
Strobel described his new role as one focused on external communications. "I'm moving up, not aside," he said.
He said that he and Czajkowski come to their jobs with different skill sets. Czajkowski could easily design a space computer on a whiteboard while "I can't," Strobel said.
"I'm probably better at outside interactions, pressing the flesh," he said. Strobel's new job will have him interfacing with key customers, strategic allies and investors.
 Strobel said that in the wake of the COVID-19 lockdown, he was happy that the space industry was going to have conventions with people getting together in the same big room.
"That's where so much business gets done," he said.
Space Micro
FOUNDED: 2002
CEO: David Czajkowski
HEADQUARTERS: Carmel Mountain Ranch
BUSINESS: Maker of electronic systems that go aboard satellites and spacecraft
REVENUE: $21 million in 2020; $14 million in 2019
EMPLOYEES: 101
WEBSITE: www.spacemicro.com
NOTABLE: In late May, company products completed 2.5 million miles traveled in space
CONTACT: (858) 332-0700