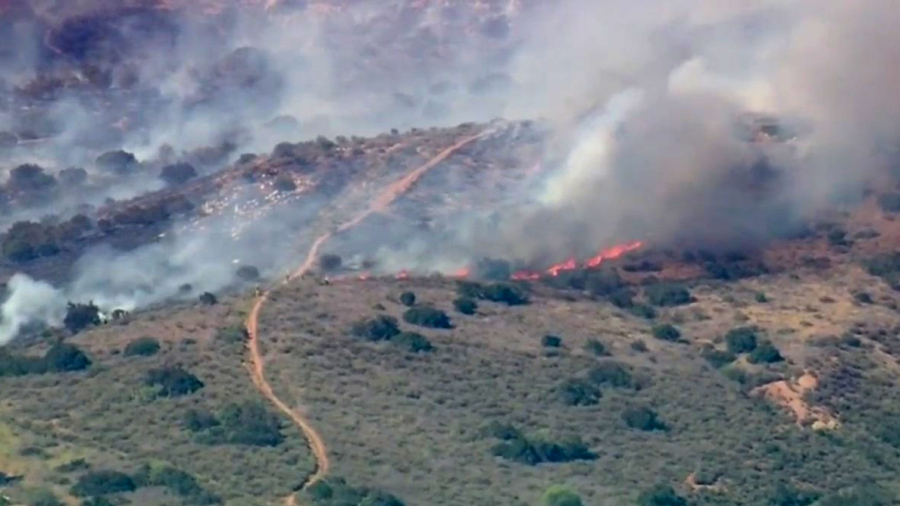 SAN DIEGO – Firefighters are working to put out a four-acre brush fire along Interstate 8 in the Lakeside area, officials said.
The fire broke out west of Los Coches Road and has a moderate rate of spread, according to Cal Fire San Diego. SkyFOX video of the area shows flames and smoke billowing into the air as crews are on scene attempting to put out the fire.
No further information about the blaze was immediately available.
Check back for updates on this developing story.